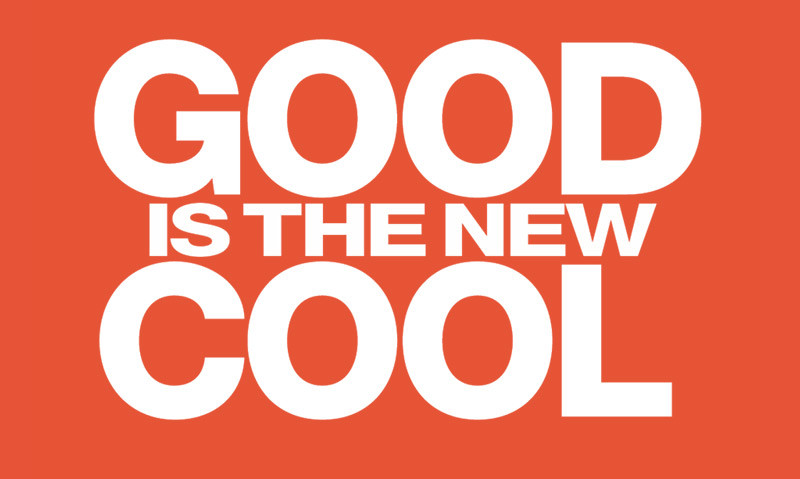 MELBOURNE, AUGUST 24 2019
THE GOODS SHED NORTH, DOCKLANDS
Good is the New Cool presents a new kind of gathering, providing attendees from the worlds of brands, non-profits, and culture with inspiring talks, learning experiences, and a warm, inclusive community.
Join us for a full day of inspiration hearing from the innovators and provocateurs using business and culture as forces for good!
'Against the ruin of the world, there is only one defense: the creative act.'
- Kenneth Rexroth
Good is the New Cool Acknowledges the traditional owners of Country throughout Australia and their continuing connection to land, sea and community.
We pay our respects to them, their cultures and their elders past, present and emerging.
JOIN OUR FORCE
FOR GOOD.
RESERVE YOUR SPACE NOW.
INSPIRING TALKS & IMMERSIVE WORKSHOPS
AROUND KEY PRINCIPLES
OF THE BOOK
KNOW YOUR PURPOSE
HOW TO DISCOVER, DEFINE AND UNLEASH THE POWER
OF PURPOSE TO INSPIRE EMPLOYEES AND DRIVE GROWTH.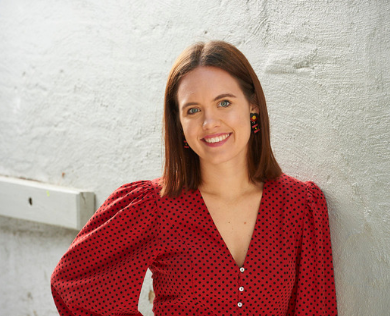 09:20: INSPIRATION SESSION
MARLEE SILVA
Marlee Silva, Founder Tiddas4Tiddas: Sick of not seeing successful indigenous women represented online, Marlee Silva (a Kamilaroi/Dunghutti woman ) launched Tiddas 4 Tiddas, an online platform that shares inspiring stories of Indigenous women, that is now turning into a real-world movement using the power of social media.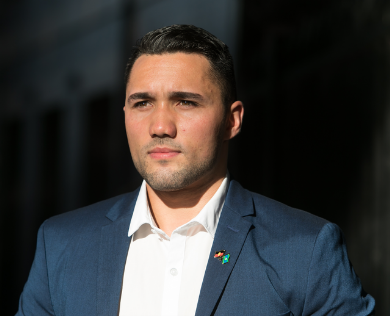 09:40: INSPIRATION SESSION
ISAIAH DAWE
Isaiah Dawe Founder, ID. Know Yourself : As a child in Australian foster care, Isaiah Dawe (a Butchulla and Garawa Saltwater Murri Aboriginal man) was placed in 17 different homes and subjected to disadvantage and abuse that made him determined to fight for the rights of other Aboriginal kids in foster care. Hear his inspiring story of creating ID. Know Yourself, a mentoring organisation that is fighting to end the cycle of intergenerational trauma.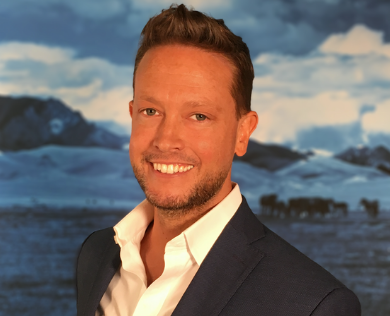 10:00: INSPIRATION SESSION
DAVID OHANA
Australian David Ohana's remarkable career
began when as a young man, he pitched for a global United Nations project - and won, beating out major international competitors. Since then, he has followed his purpose at the UN, of using the power of storytelling to help unleash good, working with some
of the biggest names in pop culture, including Beyoncé, David Guetta, Hugh and Deb Jackman, and countless others. His global campaigns have reached billions, raised millions and helped change attitudes.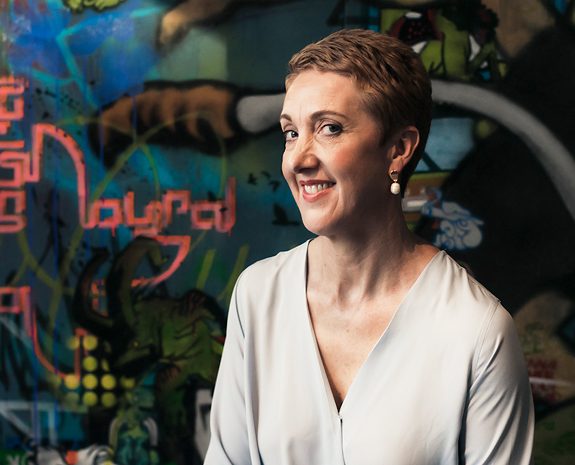 10:25: INNOVATION SESSION
POWERING THE CREATIVE INDUSTRY TO SOLVE PROBLEMS
Join Jenni Hayward from UNLTD as she talks about problem solving through doing good in the creative agency. UNLTD will be joined by Megan Gilmour, CEO and Co-founder of MissingSchool who, after witnessing her son's painful separation from his friends and learning, committed to changing the way schools see their responsibility to kids with serious illness - by creating a first in Australia national telepresence robot service to keep sick connected to their classrooms.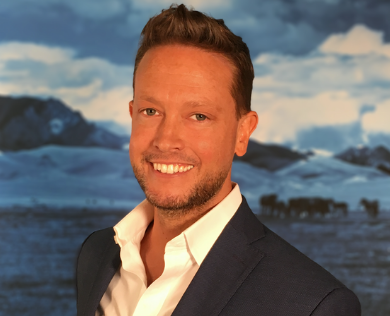 10:25: INNOVATION SESSION
DAVID OHANA - UNICEF
Join David as he gives a deep dive Q&A into some of the most high-profile campaigns UNICEF and the UN have produced.
There will also be a session on how you can get involved, as well as the unveiling of an exciting new initiative…
LEAD WITH THE COOL, BAKE IN THE GOOD
HOW THE POWER OF COOL (STORYTELLING, DESIGN, ART)
CAN HELP INSPIRE PEOPLE TO DO MORE GOOD.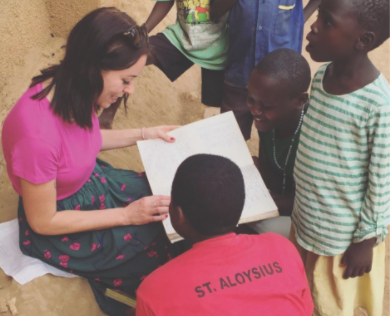 11:25: INSPIRATION SESSION
JADE SLATER & SARAH SPIKER - COTTON ON FOUNDATION
The Cotton On Foundation began over a decade ago in Geelong after a small donation was made to a healthcare centre in the village of Mannya, Southern Uganda. 
Today, over $90 million has been raised for our education projects through a fundraising model which is in partnership with Cotton On Group customers, giving youth everywhere the opportunity to champion change through the purchase of everyday items and of which 100% of proceeds contribute to empowering youth through quality education. It's youth for youth.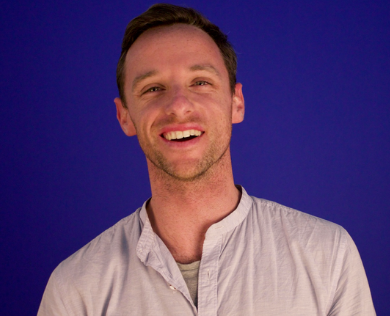 11:45: INSPIRATION SESSION
SOCIAL GOOD START UPS: HOW CAN VCs HELO FUEL THE SOCIAL IMPACT REVOLUTION?
Join Will Richardson, head of the Giant Leap Fund, Australia's first social impact VC fund, together with Tim Baxter (Who Gives a Crap) and Audrey Khaing-Jones (Founder of Glam Corner), both of which have been funded by Giant Leap to find out more about their journeys.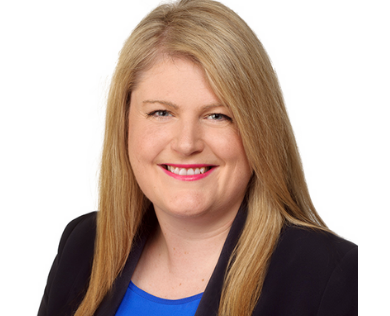 12:05: INSPIRATION SESSION
SARAH MEREDITH - GLOBAL GITIZEN
When it comes to leveraging the power of cool to do good, nobody does it better than Global Citizen. Come and hear Sarah Meredith talk about the their mission to build a movement of 100 million action-taking Global Citizens to help achieve their vision of ending extreme poverty by 2030 - and how they've recruited the likes of Pharrell, Coldplay, Alicia Keys and a host of other megastars to help rally support.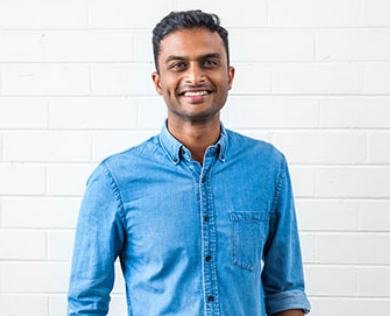 12:30: INNOVATION SESSION
MASTERCLASS WITH KIRK PEREIRA
Thankyou's Growth Builder Kirk Pereira started volunteering with the social enterprise in 2011, knocking on doors and pitching to retailers to switch over to Thankyou. A few years later he came on board full-time and has helped transform Thankyou into a successful social enterprise that has committed over $5.8 million to water, sanitation, food, safe births and healthcare programs across 20 countries to date. But alongside Thankyou's goal of eradicating global poverty, Kirk shares the importance of finding your own 'why' to pull you through life's inevitable ups and downs. Having grown up in India surrounded by poverty, the contrast between what's available in Australia and where his family still lives is a constant reminder for Kirk to follow his personal 'why'. Kirk embraces every opportunity to help others find their 'why', both for their own fulfillment and the greater good.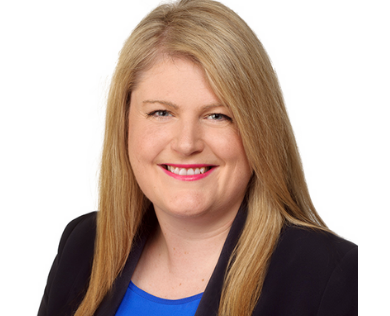 12:30: INNOVATION SESSION
SARAH MEREDITH - HOW TO BE A GLOBAL CITIZEN
Come and hear Sarah talk about some of the amazing Australian projects that Global Citizen is working on - and how you can become involved to help by adding your talents.
DON'T ADVERTISE, SOLVE PROBLEMS
HOW BRANDS AND NON-PROFITS CAN COLLABORATE
TO GO BEYOND ADVERTISING AND ACTUALLY SOLVE PROBLEMS IN PEOPLE'S LIVES.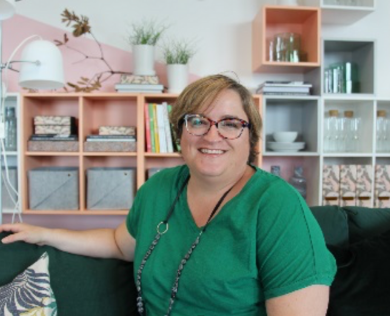 14:00: INSPIRATION SESSION
DR KATE RINGVALL - IKEA
Leading its Australian stores into the future is Dr Kate Ringvall, IKEA Australia's Country Manager Sustainability, who joins us to talk about the remarkable journey the retailer has made in innovating for the planet.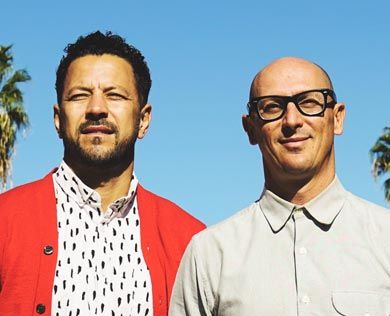 14:20: INSPIRATION SESSION
PACO CONDE AND BETO FERNANDEZ - ACTIVISTA LA
Headquartered out of Los Angeles, Paco Conde and Beto Fernandez are the founders of Activista; a creative company committed to driving social, cultural and economic change through the power of Extraordinary Ideas. Their partnership has taken them to three of the most important markets in the marketing industry – USA, Europe and Latin America. They are also behind some of the most extraordinary and award- winning ideas of the last few years, including Real Beauty Sketches – a social experiment for Dove which became the most watched ad ever on YouTube. Paco and Beto have been recognized as the Most Awarded Creative Directors in the World three years in a row; and were included in the 100 Top Creative People in the World list by Forbes magazine last year.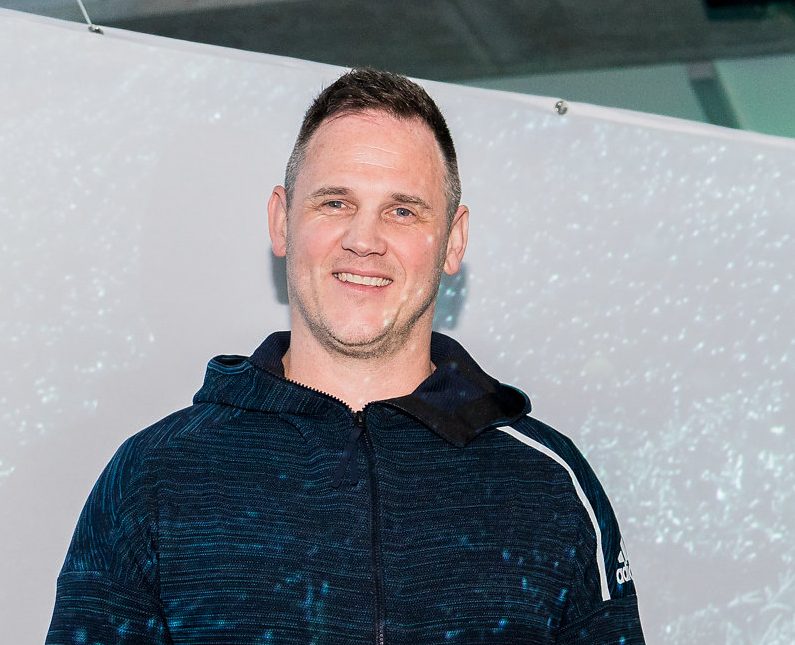 14:40: INSPIRATION SESSION
SHANNON MORGAN  - ADIDAS
Adidas has blazed a path in sustainability innovation with the launch of their Ocean Plastic shoe, in collaboration with Parley for the Oceans. Going from an initial run of 7000 pairs to over 11 million pairs in 2019, generating billions of dollars of revenue, it provides a clear example of how 'the worlds biggest problems are the worlds biggest business opportunities'. Come and hear from Shannon Morgan of Adidas about how the collaboration in Australia has sparked new partnerships with the Australia Open and the All Blacks.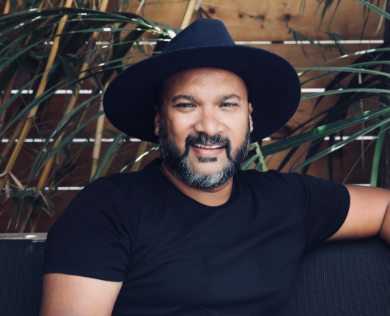 15:05: INNOVATION SESSION
AFDHEL AZIZ
Masterclass: How to find your own purpose in work : Afdhel Aziz How do you find your own personal purpose and how can you apply it to your work? In this special Masterclass Afdhel Aziz shares the revolutionary GPS method which asks : What are your Gifts? What are you Passions? How can you be of Service? The intersection of these three is where your purpose lies.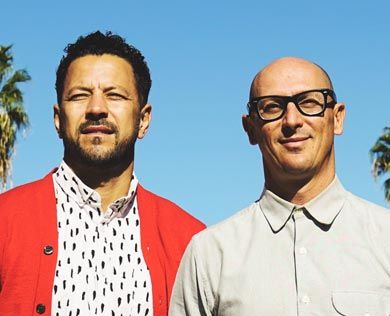 15:05: INNOVATION SESSION
MASTERCLASS: HOW TO BE AN ACTIVISTA
Join the award-winning founders of Activista, a creative agency whose motto is 'Extraordinary Ideas for Extraordinary Times,' for a masterclass on their groundbreaking approach to their work, focusing on how to create powerful initiatives like 'Dove Real Beauty Sketches', 'Immortal Fans' and 'United States and Oceans Project' that inspire people and provoke change, centered around their mantra 'ACTS NOT ADS.'
THINK CITIZENS, NOT CONSUMERS
HOW TO ENGAGE WITH AN AWAKENED AUDIENCE WHO ARE EAGER
TO PARTICIPATE IN SOLVING SOCIAL AND ENVIRONMENTAL PROBLEMS.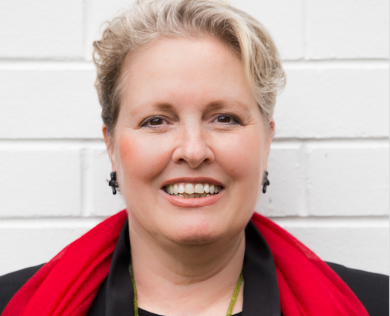 16:00: INSPIRATION SESSION
VICE TO VIRTUE PANEL
Kari Allen - Co-Founder, Sparkke
David Laity - Founder, Goodwill Wine
Can the booze industry do good? Join us for a stimulating discussion from some of the pioneers in the Australian alcohol industry who say 'yes!' While we also sample some of their delicious beverages in this fun session.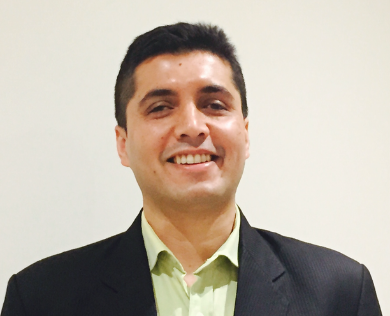 16:20: INSPIRATION SESSION
KENNY SINGH - MICROSOFT
What if the world thought of 'Disability as an engine for innovation' rather than a disadvantage? Join Microsoft's Kenny Singh as he talks about how the company is breaking new ground through innovations like the Seeing AI App, AI for Accessibility, and Microsoft Soundscape which are helping solve problems for the one billion people in the world with disabilities.
DON'T MISS OUT
ON THESE TALKS.
RESERVE YOUR SPACE NOW.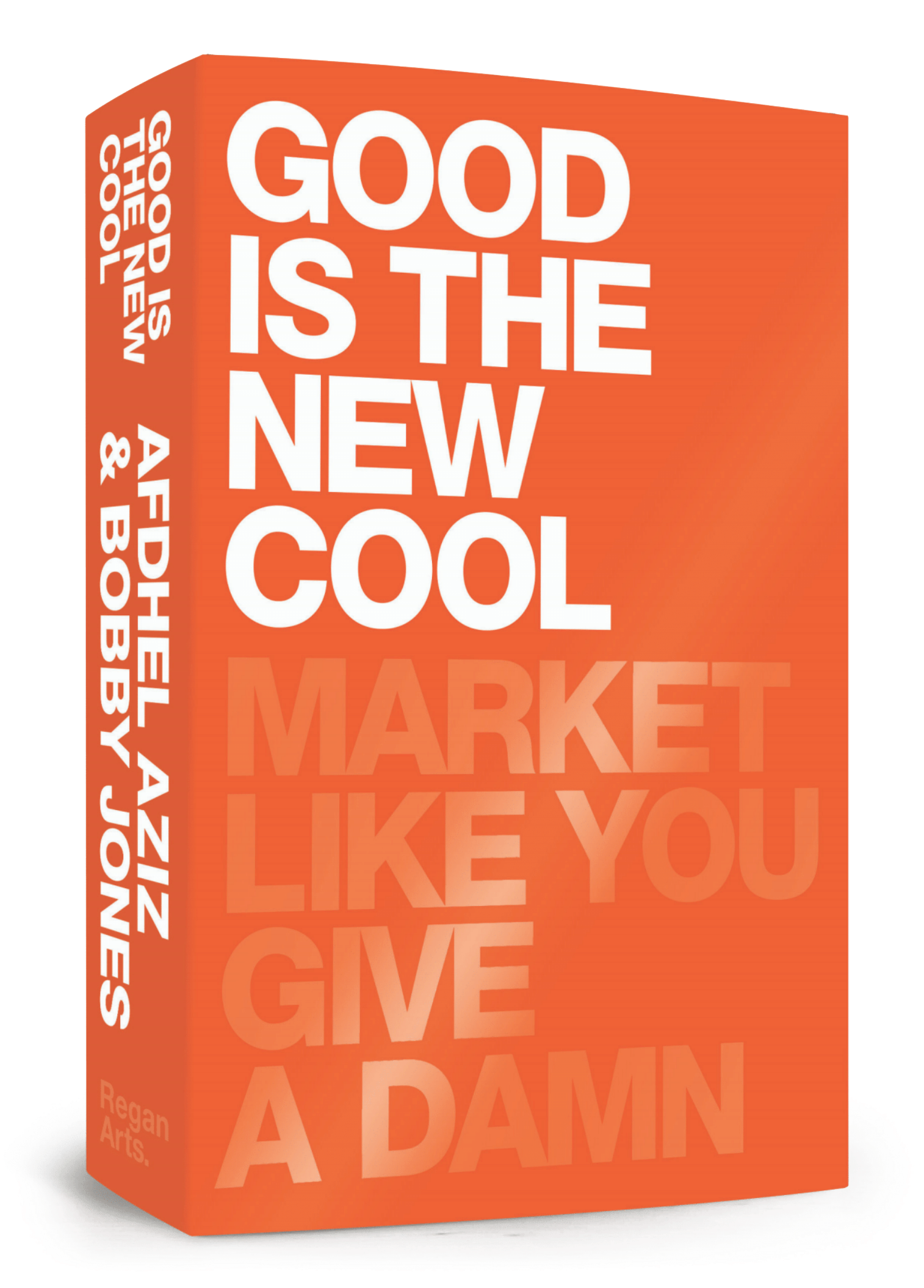 We are so excited to bring the Good is the New Cool gathering to Australia because we are passionate about helping business leaders and culture creators use their talents, resources, and influence to impact a greater good.
On Saturday August 17th at Lendlease in Sydney and on Saturday August 24th at The Goods Shed North in Melbourne, we are inviting you to join 200 extraordinary fellow citizens – all united by the desire and the courage to transform our world for the better.
Our amazing speakers include: David Ohana, Global Chief of Brand Building at UNICEF, Paco Conde and Beto Fernandez, Co-Founders of Activista Los Angeles, Susie Bayes from The Guardian Australia, Marlee Silva from Tiddas4Tiddas, and Nik and Harry Robinson from good citizens Eyewear, and many more to be announced soon.
Our mission is to empower you with the tools and resources you need to be world changers. Our formula for this conference is 'Inspiration x Innovation = Impact'.
In the next step in this journey, we are excited to join forces with our partners-in-good in Australia, Usual Suspects Creative and UnLtd, to bring members of this movement together.
Sparked by inspiration from our curated speaker line up and our immersive masterclasses and workshops we want you to walk away with new ways of thinking, proven models of success, practical tools, and (most importantly) the essential allies and community you need to help bring those ideas to life.
We believe that with courage, curiosity and compassion we can leave this world better than we found it. We hope you can join us!
Afdhel, Bobby, Shani, Sharice and Chris